They say the best things in life are free but let's be real – weddings don't exactly fall into that category. If you're looking to save some money on your big day, compromise is key. Try to prioritize aspects that are most important to you (like a videographer) and things that you could spare some dollars on in clever ways (like the bar). Here's some tips on what to save your money on, and what not to on your big day.
Compromise is Key
When planning a wedding on a budget, you will often find yourself needing to compromise on certain things in order to get the special things you want. For instance, in order to hire that DJ from the party you and your future hubby first met at, you may have to lower your budget on flowers. It could be the other way around where you spend a large amount of your budget on flowers but ask a friend to DJ for a few hours.
What to Save Money On
Now that you know what's important to you, you'll want to find alternatives for the aspects that rank lower on your list. Want to save on food? Consider a buffet-style help-yourself-dinner versus a seated and waited-on 5 course meal. There are so many options for food, flowers, decorations, and entertainment to meet all budgets. You shouldn't have to compromise much in order to get what aligns with your vision for your wedding. Here are some unique alternatives to help save money.
Full open bar -> Beer and Wine with limited cocktails
Serviced bar -> Self Service Mimosa Bar
Inviting everyone you've ever met to your reception -> inviting close friends and family only
Hiring a pricey florist -> Buying bulk flowers and hosting a flower arranging party
Floral centerpieces -> Greenery instead (it's cheaper and trending!)
Getting married in peak season -> choosing a shoulder-season date
Getting married on a Saturday -> Getting married on a Friday or Sunday (or a weekday)
Big fancy cake -> A beautiful yet small cake for the cake cutting ceremony and cupcakes for guests
Personal favors for everyone -> One favor per couple (i.e. candle or plant)
What to Save Up For
Now that you've spared some cash on the things that don't matter to you most, it's time to allocate larger funds to the important things. Every couple is going to have specific items they want to spend a higher amount of their budget on. Here are some things you may not want to overlook or go the "cheap route."
1. Photography and Videography – Finding the right photographer and videographer is a huge decision for couples when planning a wedding. You don't just want to hire someone without meeting them and viewing their portfolio. Photography and videography can be pricey but are totally worth it to capture memories from your special day.
2. Wedding Dress – Finding the perfect dress sometimes comes with a high price tag. If having "the one" is important to you, you shouldn't have to compromise too much on your budget. If you do your homework you can find wholesalers of name brand dresses that sell to the public online. When saving up for your wedding dress, you should also save enough to professionally clean and preserve your wedding dress. Preserving your wedding dress not only keeps your dress looking new as ever but also preserves the memories of your special day and can be more affordable than you think. Be sure to find a reputable company with 5 star reviews. You might even want to budget for a wedding dress shadow box to display your dress in after it's been cleaned and preserved.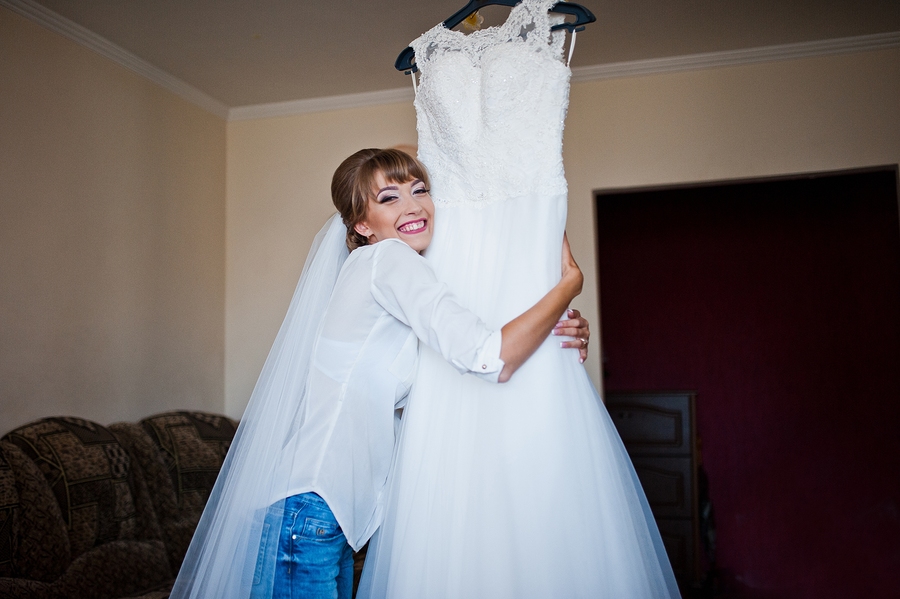 3. Venue – Whether it's Central Park or your Grandparents' back yard, your venue is one of the most important aspects of your wedding. If you're planning the wedding yourself, you're going to want to save up enough for rentals, decorations, and transportation depending on the place. If your venue's team is taking care of everything for you, then you're probably spending a pretty penny for it!
Don't Forget the Small Things
There are so many ways to save when it comes to your wedding day. When planning a budget, make sure to allocate enough money for small things that are easily overlooked, like postage for invitations and thank you notes, ceremony programs, something blue, or a small but meaningful gift for your groom and your maid of honor. These may not seem like the most important items to budget for, but they all play a part in the big picture and can quickly add up.